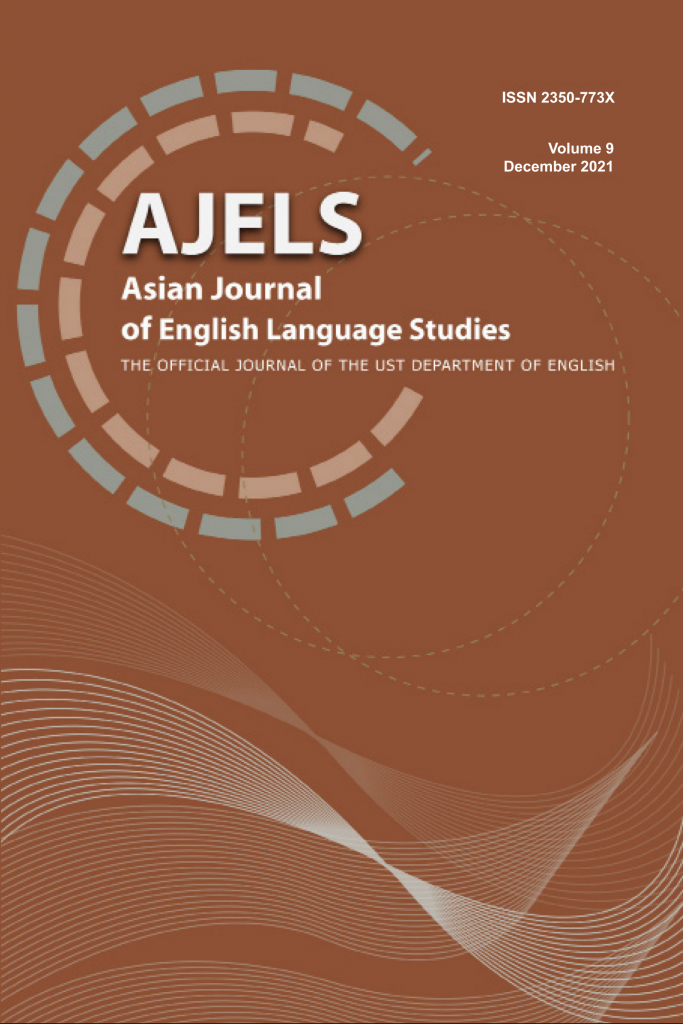 We are pleased to announce the release of the ninth volume of the Asian Journal  of English Language Studies (AJELS), the official international, peer-reviewed, and open access journal of the Department of English of the University of Santo Tomas (Manila, the  Philippines). 
Volume 9 features six articles out of the 32 papers submitted to the journal by the  authors coming from different parts of the globe in 2021. The relatively small number of  approved manuscripts suggests that AJELS pays enormous attention to the quality of articles it  accepts for publication. Moreover, AJELS remains to be a preferred avenue for dissemination  of knowledge and research findings, which attests to its untarnished academic reputation.  
The first article by Ryoma Oda and Camilla Vizconde (University of Santo  Tomas) examines the impact of the mother tongue-based multilingual education (MTB MLE) policy on the language use and the language attitudes of 5th graders in Pampanga,  the Philippines. The second paper written by Richard Oandasan (Midway Colleges, Inc.)  investigates linguistic politeness and power relations in request emails sent by the employees  to the chief executive officer of a higher education institution in the Philippines.