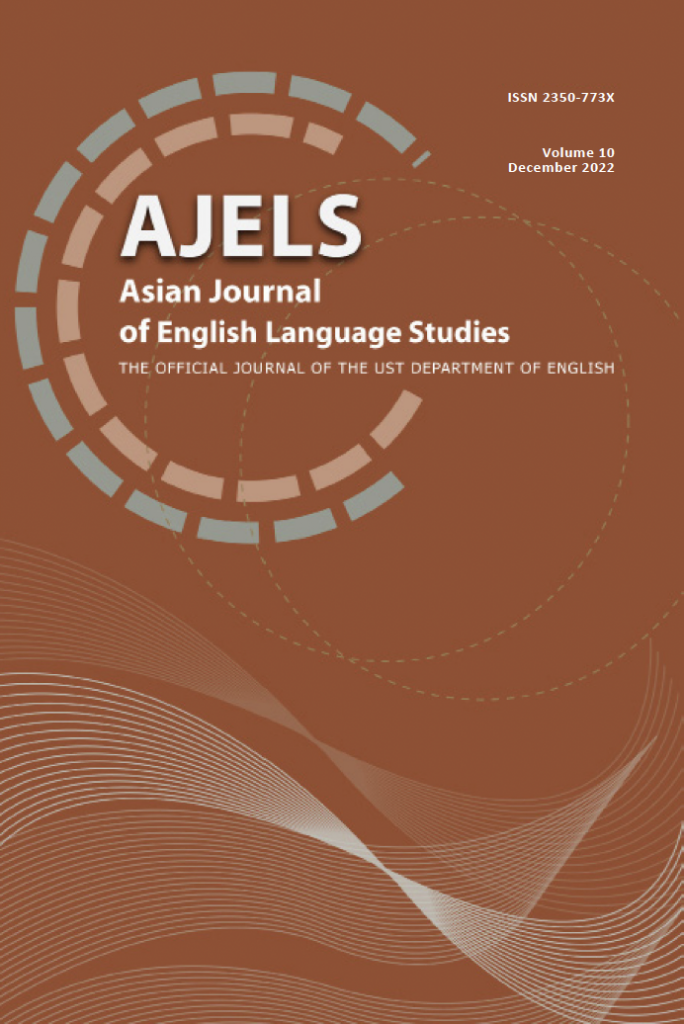 We are truly pleased to announce the publication of the 10th volume of the Asian Journal of English Language Studies (AJELS), the official international, peer-reviewed, and open access journal of the Department of English of the University of Santo Tomas (Manila, the Philippines).
The December 2022 volume of AJELS features five research articles. The first article titled "Extensive Reading Research: What Have We Learned and What Questions Remain?" was written by Maria Hidayati, Willy A. Renandya, and Yazid Basthomi. It is a scoping review of extensive reading studies which aims to identify the promising areas of scientific inquiry that may help address the gap as far as research on extensive reading is concerned.
The second article, "The Digital Reshaping of English Instruction in a Philippine University During the Time of Pandemic," was written by Pia Patricia P. Tenedero, Rachelle B. Lintao, and Marilu R. Madrunio. It explores online English language teaching as a figured world that shapes and is reshaped by discourses and artifacts co-created by the key players in the educational milieu.
The third article titled "Unmasking the Gossipy Chat: Co-operativeness in All-female Conversations" was written by Anne Richie Balgos. It examines the interesting features of all-female conversations. In the end, the paper theorizes about how women co-operate in a conversational floor.
ALEJANDRO S. BERNARDO, Ph.D.
Editor-in-Chief, Asian Journal of English Language Studies